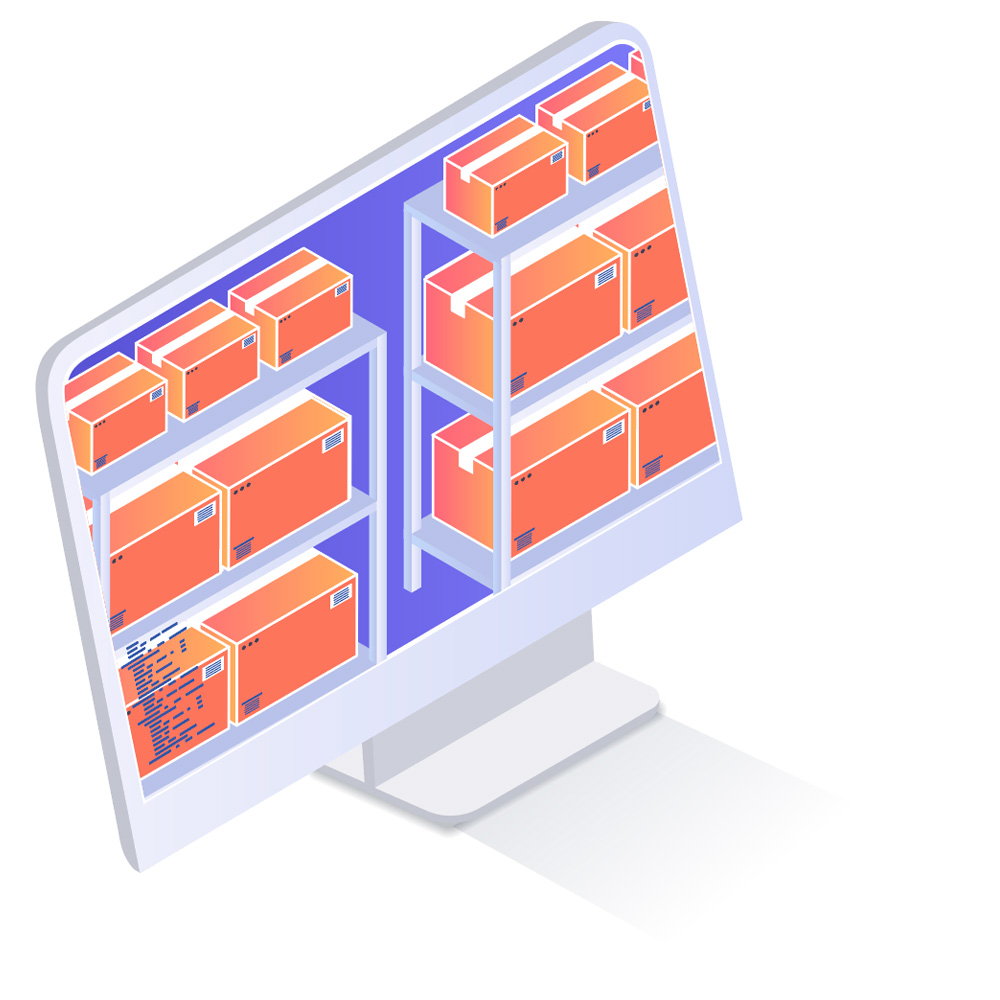 Bespoke inventory management software
Keep track of stock versus goods in and goods out without breaking a sweat.
Inventory management is the process of tracking stock from ordering and shipping through to storage, sales, dispatch and even return.
Good quality IMS will manage all of this, whilst talking to other business systems, and is a crucial part of any online retail or wholesale business.
How can Inventory Management software help?
Automating stock replenishment to avoid excess or shortage of stock – important for time-sensitive or perishable goods

Reducing time spent on manual processes by integrating with accounting and e-commerce systems

Keeping your customers informed from the moment their order has shipped to the exact time of delivery

Enabling expansion into new product lines and markets
What type of IMS does my business require?
As with many types of software systems, inventory management software packages are often designed with features tailored to specific requirements. That's our speciality: bespoke software for busy businesses. This can include:
We build bespoke inventory management systems for all kinds of clients.
Businesses are unique, yours included, which is why we tend to discourage our clients from settling for an off-the-shelf solution. A bespoke or custom inventory management system means that we can work together to tailor the software to your business needs.