When the monthly breakfast meetup that we hold to catch up with friends and clients couldn't take place due to safety restrictions around Covid-19, we decided to do the next best thing: we went virtual.
It's more of a 'business support group' than a stuffy networking event anyway, so it's important to us, and not something that we wanted to cancel just because we're working from home. As we've come to learn, it's a meaningful gathering for the people who attend as much as it is for us; a chance to enjoy a casual cuppa amongst familiar faces with shared experiences.
We didn't want to miss out on what is always a great way to keep in touch with our peers, corporate connections or people we haven't seen for a while. A casual coffee, breakfast roll and a good chat is a perfect way to build and maintain good connections. With technology like Zoom (or Skype), you don't even have to leave your sofa to take part and we'd highly recommend giving it a shot with your circle.
Preparation for a virtual meeting
Much the same as a regular meeting, invitations went out by email, however in this case instead of location, a link to a Zoom meeting was provided. (Zoom provide video call services, with a free tier and must be doing great business just now!)
Just in case too many people joined in for a natural flow of conversation, some round robin questions were prepared in advance:
– How are you doing?
– How's your business?
– What are you doing differently?
– How can we help each other / the community?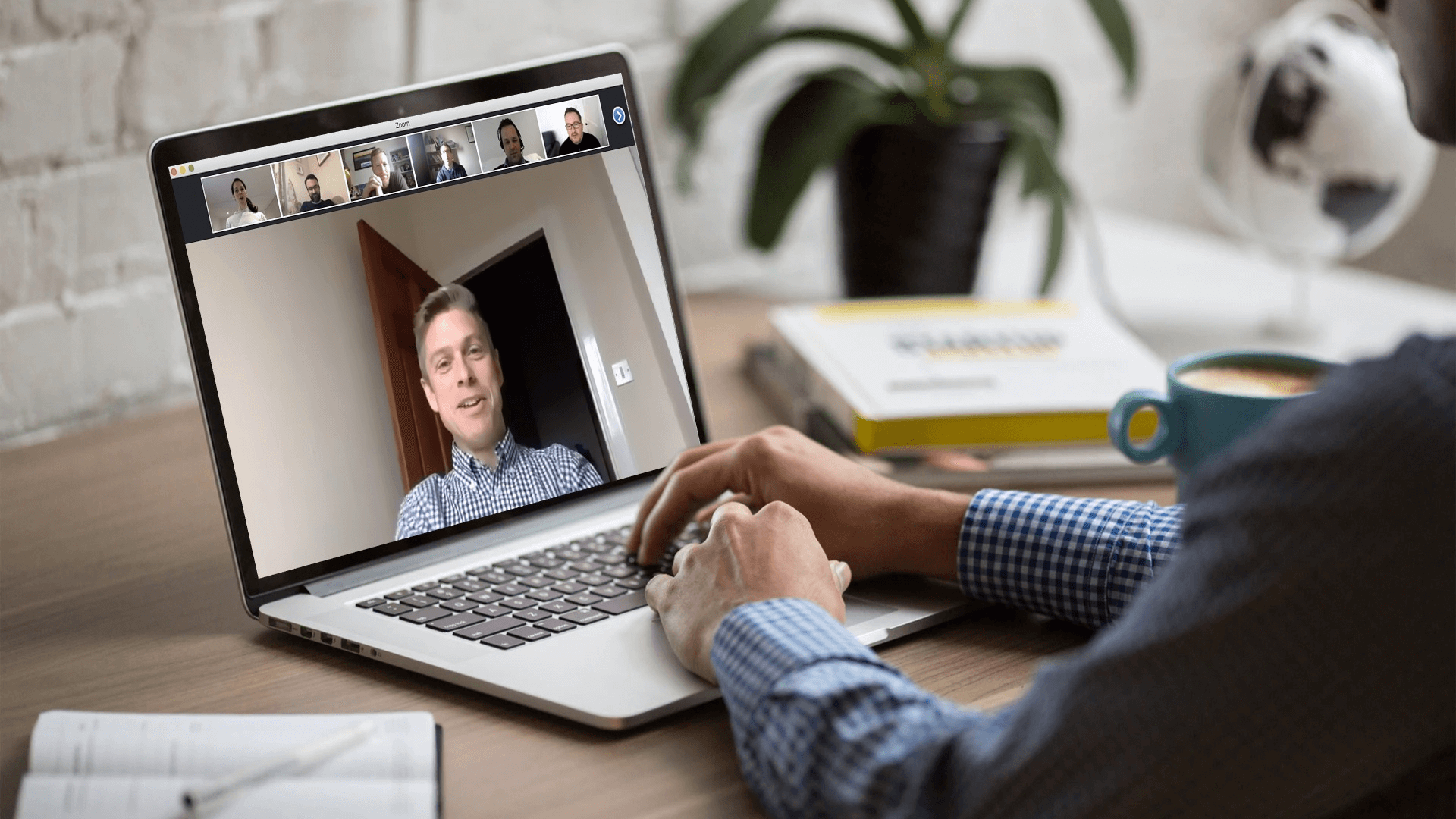 Manageable number of guests for a virtual meeting
Following the shake up of home life, some regular guests had to fit in new schooling routines and expressed their apologies and desire to join in future, so our first action was to plan in more meetups, at different times of the day and days of the week, to try and get round everyone.
We had eight people online in total, which, as it turns out, was an ideal number and that gave everyone a chance to talk. 8 – 10 seems about manageable for this sort of thing – more might have been a bit of a struggle with the risk of leaving too many people silent for too long.
Virtual cuppa takeaways
Particularly there was an admiration of the great work being undertaken by NHS staff, emergency services, volunteers and national and international efforts to cooperate in a time of need.
We all felt the need to help each other, our clients, suppliers and the community in whatever small ways we can.
It was great to see how people were reaching out to their clients, suppliers and associates simply just to check in as good humans, looking out for other good humans.
Despite the tricky circumstances there was a general sense of positivity, camaraderie and some optimism for the future.
Some ingenuity was clear in the ways people were adapting their businesses to working from home.
The good things you do with that bit of extra free time now will help pave the way to business recovery later.
Even in times of adversity there are opportunities. That thing you've been thinking about for ages? Go for it, you'll be great.
Closing thoughts
You don't need to meet in person to feel connected with and supported by your peers.
It was uplifting to share experiences and bounce thoughts and help was offered around the room whether it be a bit of advice here; a link to a useful resource there; an offer of a private chat or some technical help where it was needed between the group.
Try it with your own network, share a little positivity and offer a helping hand where you can.
Read next: Working from home (and enjoying it): a practical guide